The current international situation requires very high standards of cleanliness and hygiene.
We have therefore reviewed our cleaning procedures, implementing the equipment and products used by our highly professional staff.
For the guests of La Terrazza Family Holidays we have planned to treat the rooms and the whole house with the exclusive sterilization of the rooms by means of a Professional Ozonator.
Before each stay, the house is disinfected by saturating the internal rooms with the ozone produced on site by our ozonator.
Ozonizers are devices in which ozone is generally produced by electric shock.
Ozone is trivalent oxygen (the molecule is composed of 3 oxygen atoms [O3], instead of two [O2], produced in nature mainly due to the effect of sunlight (ultraviolet) on the oxygen of the atmosphere.
Ozone is produced in abundance with lightning from a thunderstorm and has a particular pungent smell.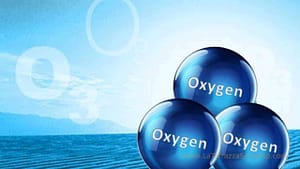 Ozone has a powerful destructive action on bacteria, insects, viruses, molds and also on toxic substances, due to its oxidizing power (free nascent oxygen). In addition, being a volatile gas, it also permeates inside the fabrics, mattresses, cushions and padding.
Therefore ensuring a very deep and effective action.
For this effect, ozone is widely used in the industry to disinfect water, environments, food products and more.
Ozone, in light of its pan-virucidal profile, offers the advantage of existing as a gas, with its ability to disinfect poorly accessible spaces. In addition, ozone has the distinct advantage of returning spontaneously to the form of oxygen in about an hour, while liquid-based disinfectants can damage the surfaces on which they are applied and leave toxic residues.
We are so sure to guarantee you a peaceful stay, without indiscriminately using toxic products.